what is A Fellowship
The Bridge Between the Classroom and the Company/ Industry
A fellowship is a paid opportunity that is sponsored by a specific organization and obtained through a competitive application process. Organizations sponsor fellowships for multiple reasons. Most often they are seeking to expand their field by funding research, curating talent for the future workforce, and developing leaders. In our case, we aim to provide professional development skills to be successful in the workforce. Learn more about our fellowship programs by clicking below.
Our Fellowships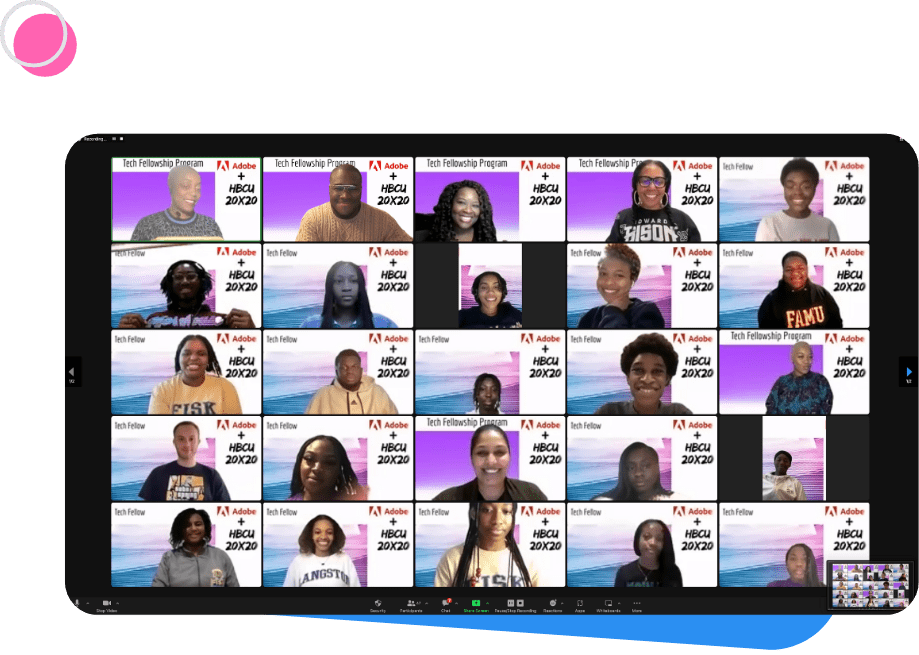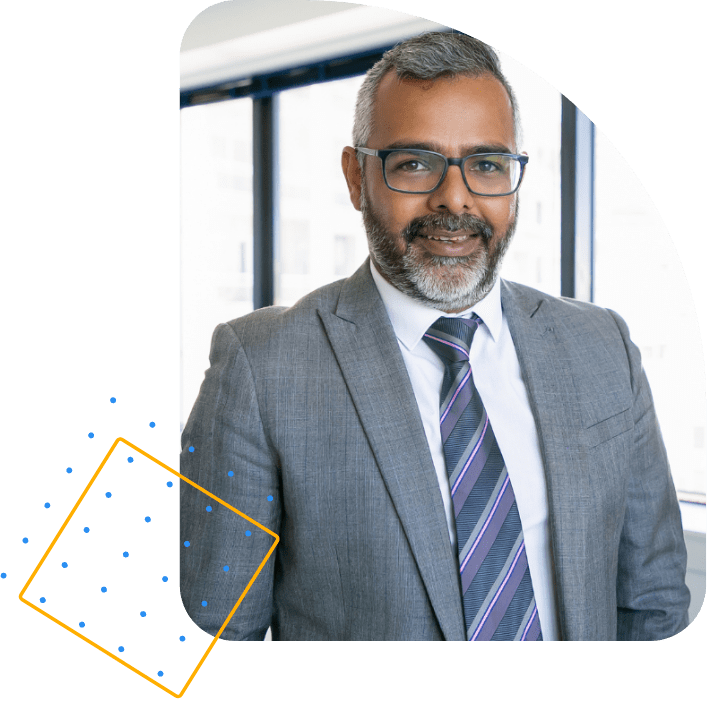 The Fellowship Programs would not exist if it was not for the generosity and will of our partnered employers to diversify their talent and make diversity, equity and inclusion a reality. Join the ranks of Amgen, Adobe, DreamWorks Animation, U.S. Bank, Yahoo, Microsoft, and many more.
Employer Signup
Explore Our
Fellowship Programs
Every fellowship program is paid and connects students to companies in their field. Check out the fellowships below.
The Application is proud to announce the inaugural cohort for the One Love, One Earth Climate Change Fellowship, a climate justice fellowship geared to prepare and train students of color to fight climate change.

This paid 8-week program explores the hard and soft skills needed for 50 students of color to succeed in climate careers through weekly virtual workshops while allowing participants to interview for Spring and Summer 2024 internships and full-time opportunities with participating organizations.

It's imperative for students to use the knowledge gained inside and outside of the classroom to secure information related to climate justice and careers, and we're committed with companies who share our same commitment to improving industry diversity.

Fellow Criteria/ Requirements:

Must have an interest in green jobs, environmental justice, climate change
Major in environmental policy, science, or planning with an emphasis on energy or climate (preferred, but other relevant environmental work experience is considered - internships, volunteer experience etc.)
Classroom experience in energy and environmental policy
Identify as a Black, Latinx, Asian and/or Indigenous populations.
Current college junior, senior, or graduate student
Have a computer with adequate wifi access

The Application is proud to partner with Advertising for Change (AFC) to host The AFC + The Application Creativity Fellowship.

The Fellowship aims to pipeline 15+ Fellows into the advertising industry and increase their creative skills and knowledge in advertising.

Advertising For Change is a coalition of Atlanta advertising and marketing agencies committed to Diversity & Inclusion as a means for better business for our agencies, our clients and the city of Atlanta. We will attract, mentor and retain talent from all over the world, not only to cement Atlanta as the city for diverse advertising and marketing professionals but to also set a new standard that crosses industry lines.

Fellow Criteria/ Requirements:

Communications/ Marketing/ Advertising, Media, Business, and/or Data Science majors
Must be a U.S. Citizen (Does not require sponsorship now or in the future)
Identify as a Black, Latinx, and Indigenous, LGBTQ+, Asian populations
Considering the field of advertising marketing and communications
Current college junior or senior student
Have a computer with adequate wifi access

The purpose of the Autodesk Software Engineering Fellowship hosted by The Application is to pipeline six Black/ African American juniors into Autodesk's paid software engineering internships and to increase their knowledge in the field of software engineering.

Autodesk is changing how the world is designed and made. Our technology spans architecture, engineering, construction, product design, manufacturing, media, and entertainment, empowering innovators everywhere to solve challenges big and small. From greener buildings to smarter products to mesmerizing blockbusters, Autodesk software empowers innovators to design and make a better world for all.

Apply By: Aug 25, 2023

Application Link: https://autodeskhbcufellowship23.splashthat.com/

Fellow Criteria / Requirements:

Must be a college student in sophomore standing or above, with earliest grad date of Fall/Winter 2024 (Dec, 2024)
Identify as a Black/ African American
Students should be willing to accept a paid, remote or hybrid, Summer 2024 Internship with Autodesk upon completion of Fellowship and internship interviews. Students residing in or can relocate (at their own expense) to San Francisco, Portland, Denver, Boston and Atlanta are highly encouraged to apply.
Students passionate about entering a career in tech. Especially if you're interested in different disciplines within software engineering we want students who want careers in software engineering and have coding experience.
Object oriented program languages C++, C#, Java and Python
Web related technologies such as JavaScript, HTML and CSS
Familiarity with cloud computing platforms like AWS
For security engineer opportunities, a basic knowledge of security and risk management concepts, industry standards and network infrastructure

About Autodesk

Autodesk is changing how the world is designed and made. Our technology spans architecture, engineering, construction, product design, manufacturing, media, and entertainment, empowering innovators everywhere to solve challenges big and small. From greener buildings to smarter products to more mesmerizing blockbusters, Autodesk software helps our customers to design and make a better world for all.

We provide exceptional compensation/benefit packages and we'd love for you to join us. We're proud to be an equal opportunity employer and we consider all qualified applicants without regard to race, gender, disability, veteran status or other protected category. To see our culture in action, check out #AutodeskLife.

Learn more about Autodesk by visiting autodesk.com.

U.S. Bank and HBCU 20x20 are back again to present this paid, 4-week professional development fellowship program that will prepare and empower 15 HBCU sophomores for careers in tech and at U.S. Bank.

Fellows will have the opportunity to take courses such as developing a tech resume & cover letter, the business behind technology and diversity at U.S. Bank just to name a few.

Fellows will build the soft and hard skills needed to be successful in professional tech careers.

Apply By: Aug 27, 2023

Application Link: https://usbankhbcutechnologyfellowship.splashthat.com/

Stryker and HBCU 20x20 are proud to present this paid, professional development fellowship program that will prepare, empower and attract students from historically underrepresented groups into Stryker's paid marketing opportunities while increasing their knowledge in the field of communications.

Fellows will have the opportunity to participate in professional development workshops focused on the hard and soft skills needed to be successful in the field of marketing.

Stryker is one of the world's leading medical technology companies and, together with our customers, we are driven to make healthcare better. We offer innovative products and services in Medical and Surgical, Neurotechnology, Orthopaedics and Spine that help improve patient and healthcare outcomes.

Fellow Criteria/ Requirements:

Junior, Senior, or Graduate students graduating in Fall (December) 2024-Spring 2025
Communications Major (Marketing/ Advertising, Media, or Business major with a concentration in Marketing/ Advertising)
Must be a U.S. Citizen (Does not require sponsorship now or in the future)
Must be willing to accept a paid Stryker in-person marketing internship located in Flower Mound, Texas, Mahwah, New Jersey, Kalamazoo, Michigan during summer 2024. (Reimbursement relocation packages are available)
Want to work in the field of marketing and communications
3.0 GPA Requirement

Deadline to Apply: Aug 18, 2023

Application link: https://strykerhbcumarketingfellowship.splashthat.com

The Martian Blueberry Virtual Writing Fellowship will offer students the opportunity to experience virtual writers workshops and professional development resources that will increase their script writing and creativity skills.

Martian Blueberry is another way of saying "Strange Fruit" like the popular song by Billie Holiday.

Historically, this term has been associated with negative connotations. But, we choose to turn this concept on its head and redefine it as a positive representation of diverse stories and characters. Our mission is to change the paradigm of animation to be more inclusive and representative of diverse perspectives, cultures, and experiences. To create content that reflects our world and empowers individuals to be proud of their differences.

So to us Martian Blueberry is a name and a brand that speaks to people who feel alien, like they don't fit in, and we strive to create a community that celebrates diversity and encourages people to embrace their unique perspectives.

We believe that everyone has a story worth telling, and we are committed to providing a platform for underrepresented voices in the animation industry.

The Fellowship will be hosted by the CEO of Martian Blueberry, Carl Jones. Carl Jones is an esteemed producer, writer, and director in the animation industry, known for his work on acclaimed projects such as the Peabody Award-winning The Boondocks and Black Dynamite. His versatile portfolio includes co-creating Adult Swim's Freaknik: The Musical, writing for Comedy Central's Legends of Chamberlain Heights and Adult Swim's The Jellies!, as well as executive producing the animated reboot of Good Times on Netflix and HBO Max's Young Love. Carl also served as the showrunner for Season 3 of TBS's The Last OG and notably directed the 2023 Webby Award-winning animated series Undeniable for Major League Baseball. His impressive track record showcases his ability to produce innovative and compelling content, solidifying his impact on the world of entertainment.

To learn more about Martian Blueberry visit: https://martianblueberry.com/

Save a Girl, Save a World (SAGSAW) & HBCU 20x20 are committed to providing opportunities for Black students to learn and apply the hard and soft skills needed to excel, and this is held true in our 2023 partnership with Honda.

The Power of Dreams Fellowship powered by Honda will take incoming HBCU first year students and provide them with the opportunity to learn more about interviewing, resume development, dressing for success and five different industries.

The program prepares students for their future careers through crash course workshops, panels, and presentations, while providing an opportunity to develop a network with students and professionals in attendance.

Thank you to our partners!

U.S. Bank and HBCU 20x20 are proud of the 13 HBCU sophomores who completed the 4-week professional development fellowship to prepare and empower them for careers in Finance and the U.S. Bank.

THANK YOU U.S. BANK

ABOUT U.S. BANK

U.S. Bancorp, with nearly 70,000 employees and $554 billion in assets as of December 31, 2020, is the parent company of U.S. Bank National Association, the fifth-largest commercial bank in the United States.

The Minneapolis-based bank blends its relationship teams, branches and ATM network with digital tools that allow customers to bank when, where and how they prefer. U.S. Bank is committed to serving its millions of retail, business, wealth management, payment, commercial, corporate, and investment customers across the country and around the world as a trusted and responsible financial partner.

This commitment continues to earn a spot on the Ethisphere Institute's World's Most Ethical Companies list and puts U.S. Bank in the top 5% of global companies assessed on the CDP A List for climate change action.

We're excited to announce that Adobe and HBCU 20x20 | The Application are partnering again for the Adobe HBCU Fellowship: Cohort II. This 8-week professional development fellowship program that will prepare and empower 40 Black college students for careers at Adobe. Fellows will have the opportunity to take courses such as developing a tech resume & cover letter and diversity at Adobe just to name a few. Fellows will also build the soft and hard skills needed to be successful in professional tech careers.

Adobe's groundbreaking innovations empower everyone, everywhere to imagine, create, and bring any digital experience to life.

Adobe and HBCU 20x20 are proud to present our paid, 8-week professional development fellowship program that will prepare and empower 41 Juniors for careers at Adobe.

Adobe is the global leader in digital media and digital marketing solutions. Our creative, marketing and document solutions empower everyone – from emerging artists to global brands – to bring digital creations to life and deliver immersive, compelling experiences to the right person at the right moment for the best results. In short, Adobe is everywhere, and we're changing the world through digital experiences.

This one of a kind opportunity provided students with a chance to learn more about the business behind the entertainment industry, be paired with a mentor and be referred for internship and career opportunities with UTA in NYC, Chicago, Los Angeles and Nashville.

UTA is one of the most influential companies in global entertainment, spanning across talent representation and content production, as well as strategic advisory and marketing work with some of the world's biggest brands. UTA is headquartered in Los Angeles with offices in Atlanta, Chicago, Nashville, New York and London. UTA represents some of the biggest talents in the world including Ms. Lauryn Hill, Burna Boy, Lil Nas X, 21 Savage, Latto and so many more people.

Congratulations to the Fellows below:

As the biotech industry continues to grow, diversity should be at the forefront. The HBCU BioTech Fellows are the future of the industry, and we are proud to partner with Amgen to prepare them for their careers for this highly selective program.

Over the course of 12 weeks, the fellows will participate in professional development programming, be paired with professionals at Amgen for mentorship and will have the opportunity to interview for internship and full time opportunities upon completion of the program.

The HBCU BioTech Fellows are juniors, seniors and recent graduates that attend Historically Black Colleges and Universities and are passionate about the field of BioTech. The 14 fellows attend 9 HBCUs, majoring in subjects including Biology, Computer Science, Pharmacy and were selected out of more than 75 applicants.

Amgen + HBCU 20x20 is proud to present the inaugural HBCU BioTech Fellowship program cohort. This paid 8-week professional development program will prepare and empower 30 HBCU students (and soon-to-be graduates) for careers at Amgen.

These fellows are Juniors, Seniors, Graduate, PharmD and Medical School students that attend Historically Black Colleges and Universities and are passionate about the field of BioTech and are the future of the industry.

THANK YOU AMGEN

About Amgen

Amgen is committed to unlocking the potential of biology for patients suffering from serious illnesses by discovering, developing, manufacturing and delivering innovative human therapeutics. This approach begins by using tools like advanced human genetics to unravel the complexities of disease and understand the fundamentals of human biology.

Amgen focuses on areas of high unmet medical need and leverages its expertise to strive for solutions that improve health outcomes and dramatically improve people's lives. A biotechnology innovator since 1980, Amgen has grown to be one of the world's leading independent biotechnology companies, has reached millions of patients around the world and is developing a pipeline of medicines with breakaway potential.

Amgen has a presence in approximately 100 countries and regions worldwide and their innovative medicines have reached millions of people in the fight against serious illnesses. Amgen focuses on six therapeutic areas: cardiovascular disease, oncology, bone health, neuroscience, nephrology and inflammation. Their medicines typically address diseases for which there are limited treatment options, or they are medicines that provide a viable option to what is otherwise available.

Learn more about AMGEN by visiting Amgen.com.

DreamWorks Animation + HBCU 20x20 are proud to present the LAUNCH: HBCU Fellows.

This paid, 8-week professional development program will prepare and empower 15 HBCU students (and soon-to-be graduates) for careers at DreamWorks Animation. Fellows will have the opportunity to take courses such as How to Build Your Brand, Finding Your Identity in the Workplace, Achieving Diversity On Screen, just to name a few. Fellows will build the soft and hard skills needed to be successful in LAUNCHing their professional careers.

THANK YOU DREAMWORKS ANIMATION

About Dreamworks

DreamWorks Animation is looking for more adventurous dreamers who shoot for the moon. We tell stories about the journeys our unconventional heroes take to make dreams come true. As a growth-minded studio, we pride ourselves on being one of the world's leading producers of high-quality, award-winning, animated films and series, reaching consumers around the globe. We push to feel more, laugh more, and build immersive new worlds.

DreamWorks creates a diverse array of original content in a varietyof formats, delivering compelling stories with unique characters. We place tremendous value on the experiences our talent brings to the table from their own non-traditional paths to success. We believe in frequent communication and that transparency and trust yield the best work. We are a community of artists, technologists, innovators, and creators, who are passionate about animation and also happen to love eating lunch together. If you are part of the fandom and believe teamwork makes the dream work, join us in #livingthedream and #doingyourdreamwork!

Our 8-week paid program provides Black college students with the opportunity to explore the hard and soft skills needed to succeed in tech, while providing them with an opportunity to interview for Summer internships and full-time opportunities.

It's imperative for Black college students to use the knowledge gained inside and outside of the classroom to secure careers in the field of tech, and Tech FORWARD// is dedicated to moving you one step closer.

Our 8-week paid program provides Black college students with the opportunity to explore the hard and soft skills needed to succeed in tech, while providing them with an opportunity to interview for Summer internships and full-time opportunities.

It's imperative for Black college students to use the knowledge gained inside and outside of the classroom to secure careers in the field of tech, and Tech FORWARD// is dedicated to moving you one step closer.

Congratulations! TECH FORWARD// Cohort II

HBCU 20x20 Tech FORWARD// Partners

U.S. Bank and HBCU 20x20 are proud to present this paid, 4-week professional development fellowship program that will prepare and empower 15 HBCU sophomores for careers in tech and at U.S. Bank.

Fellows will have the opportunity to take courses such as developing a tech resume & cover letter, the business behind technology and diversity at U.S. Bank just to name a few.

Fellows will build the soft and hard skills needed to be successful in professional tech careers.

U.S. Bank + HBCU 20x20 Technology Fellowship Fellows:

THANK YOU U.S. BANK

ABOUT U.S. BANK

U.S. Bancorp, with nearly 70,000 employees and $554 billion in assets as of December 31, 2020, is the parent company of U.S. Bank National Association, the fifth-largest commercial bank in the United States.

The Minneapolis-based bank blends its relationship teams, branches and ATM network with digital tools that allow customers to bank when, where and how they prefer. U.S. Bank is committed to serving its millions of retail, business, wealth management, payment, commercial, corporate, and investment customers across the country and around the world as a trusted and responsible financial partner.

This commitment continues to earn a spot on the Ethisphere Institute's World's Most Ethical Companies list and puts U.S. Bank in the top 5% of global companies assessed on the CDP A List for climate change action.

Learn more about U.S. Bank by visiting usbank.com.
Our Fellows are as Forward-thinking, innovative and unstoppable as you.
Testimonials
Fellowship FAQ
Have questions? We're here to help.